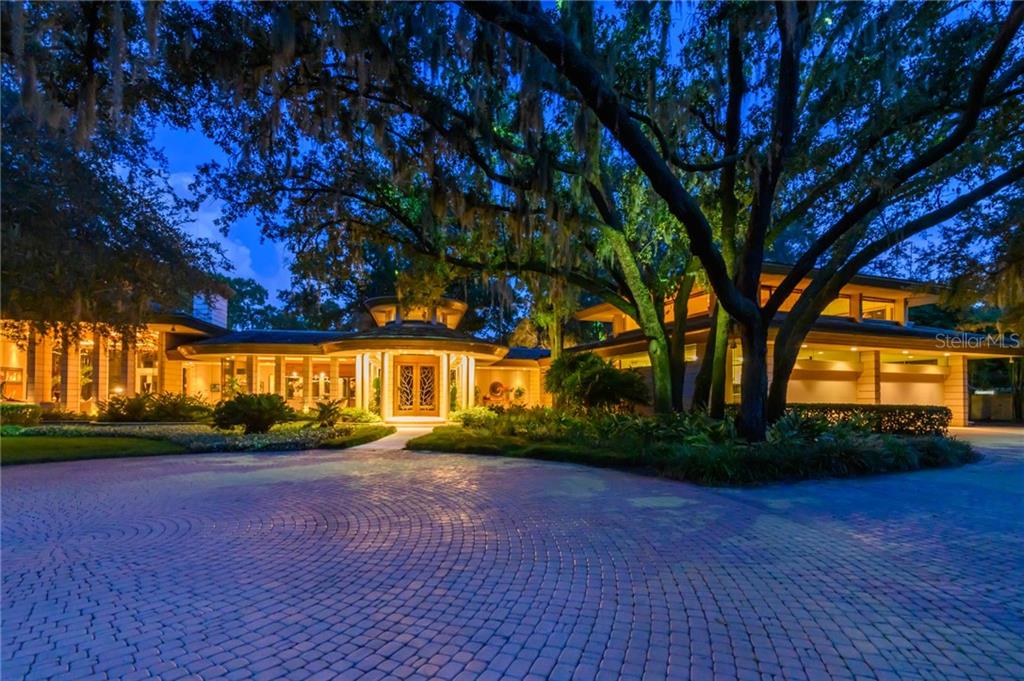 Front art deco exterior entryway with paver driveway and roundabout.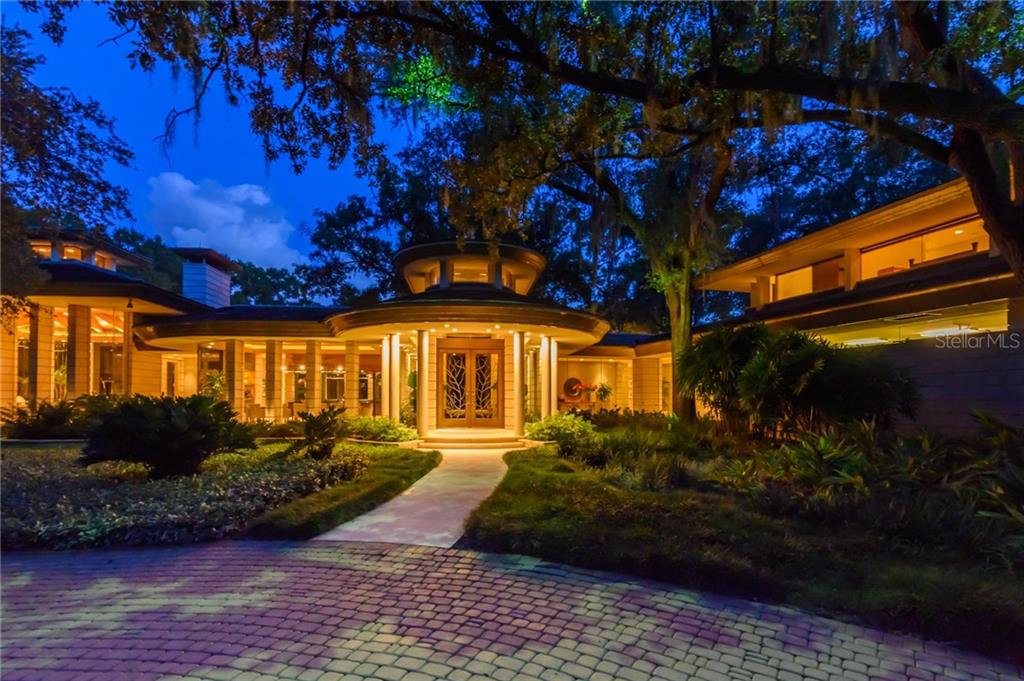 Front doorway with metal accents.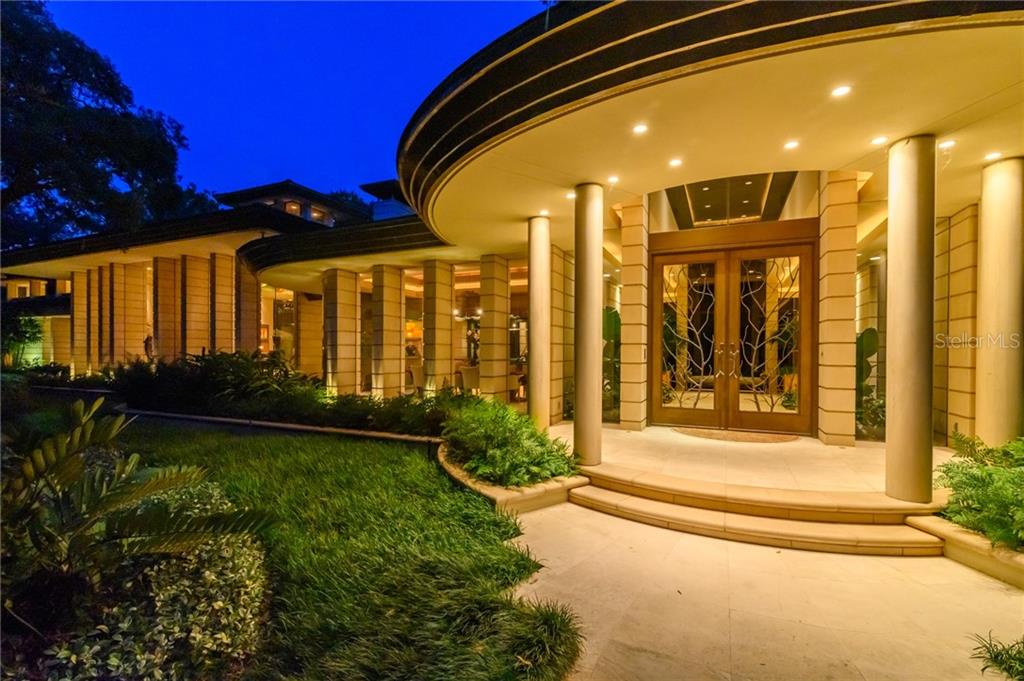 =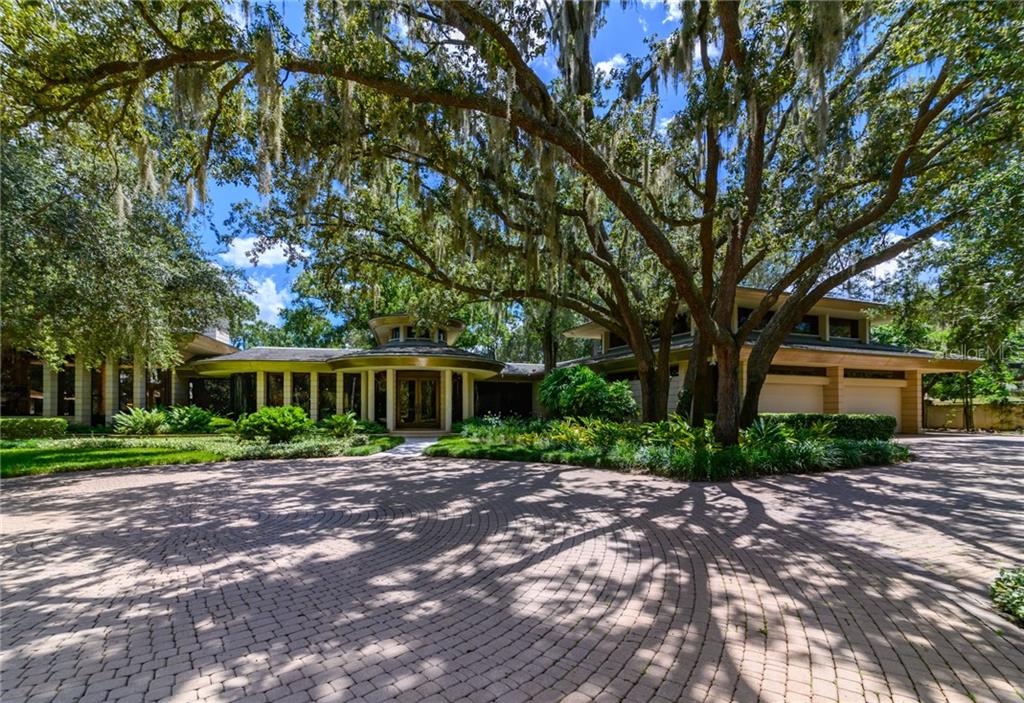 =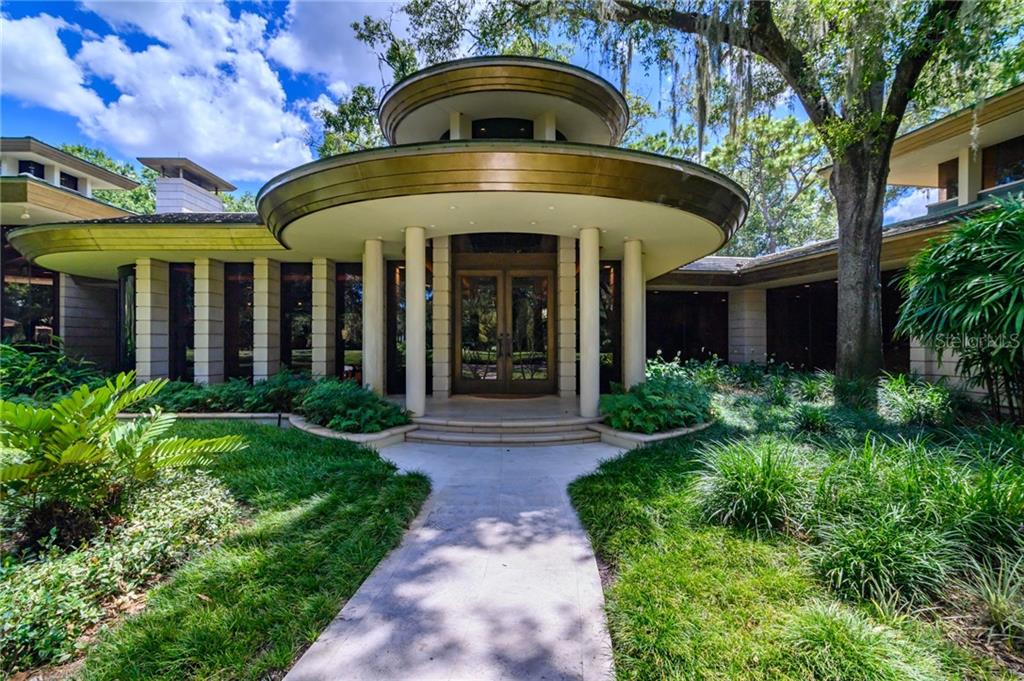 =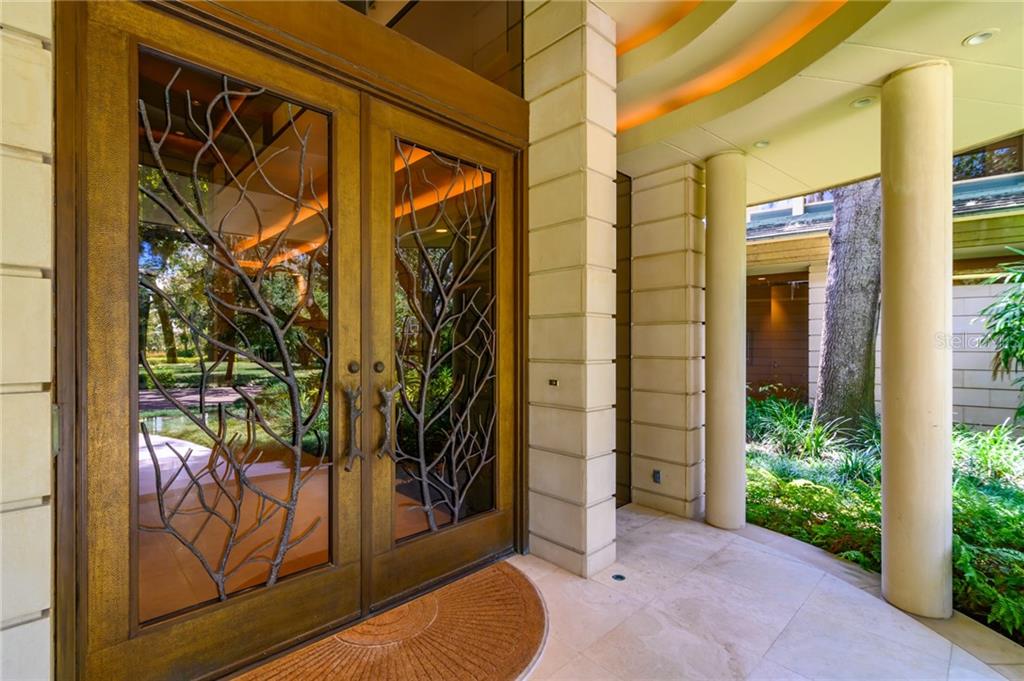 Metal cased front door with metal leaf veins and brass pulls as a accent to the trees located on the property.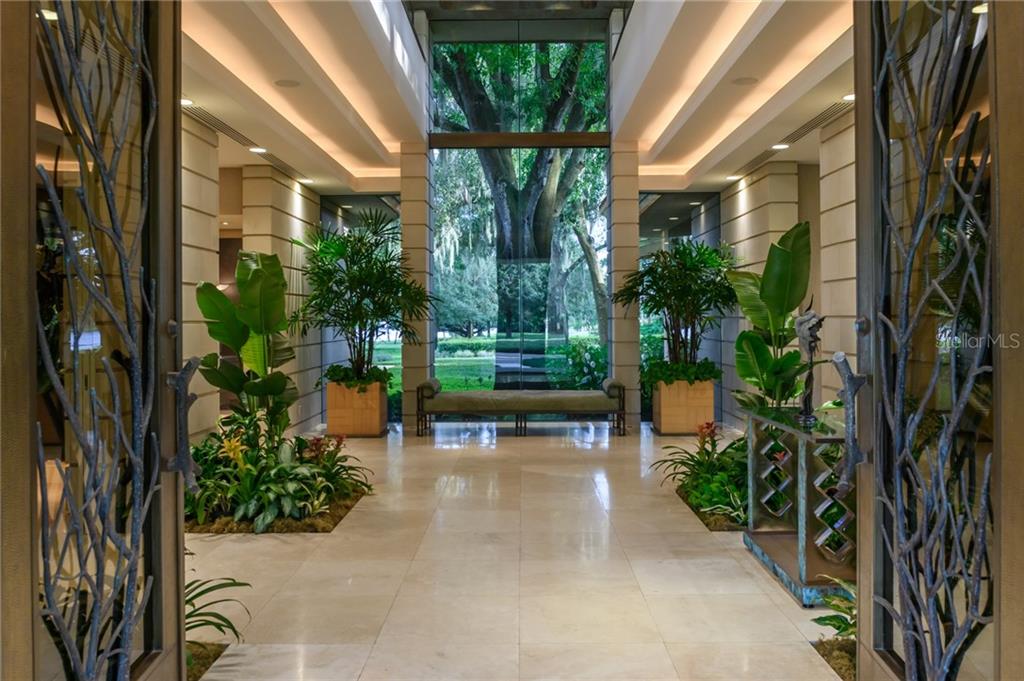 Entryway with the large oak centered as a focal point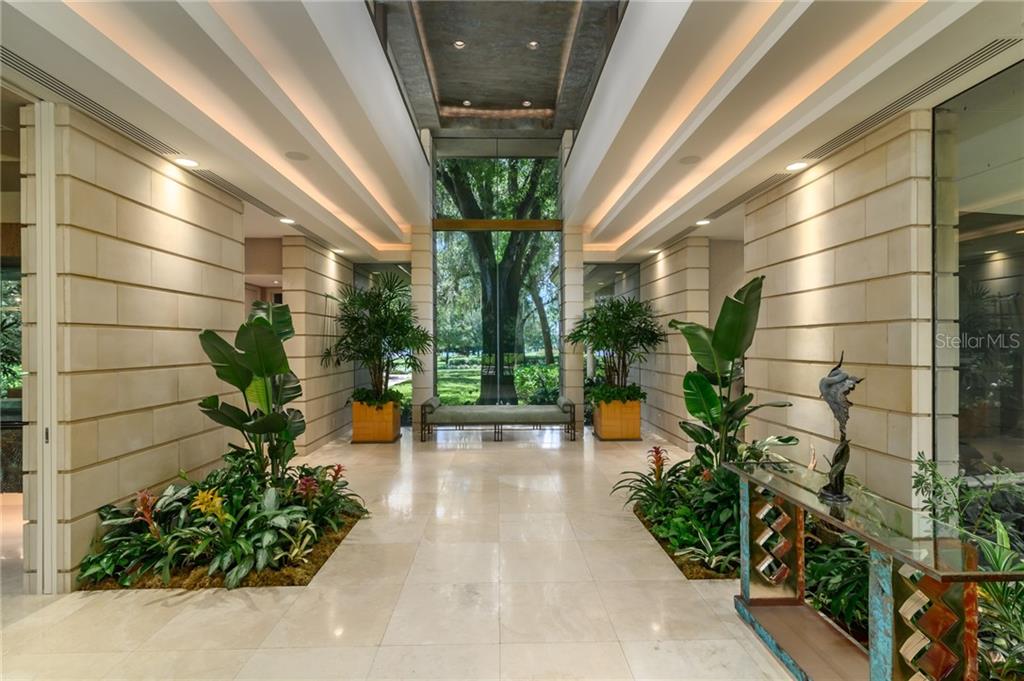 scenic natural entryway helping blend the outside with the inside.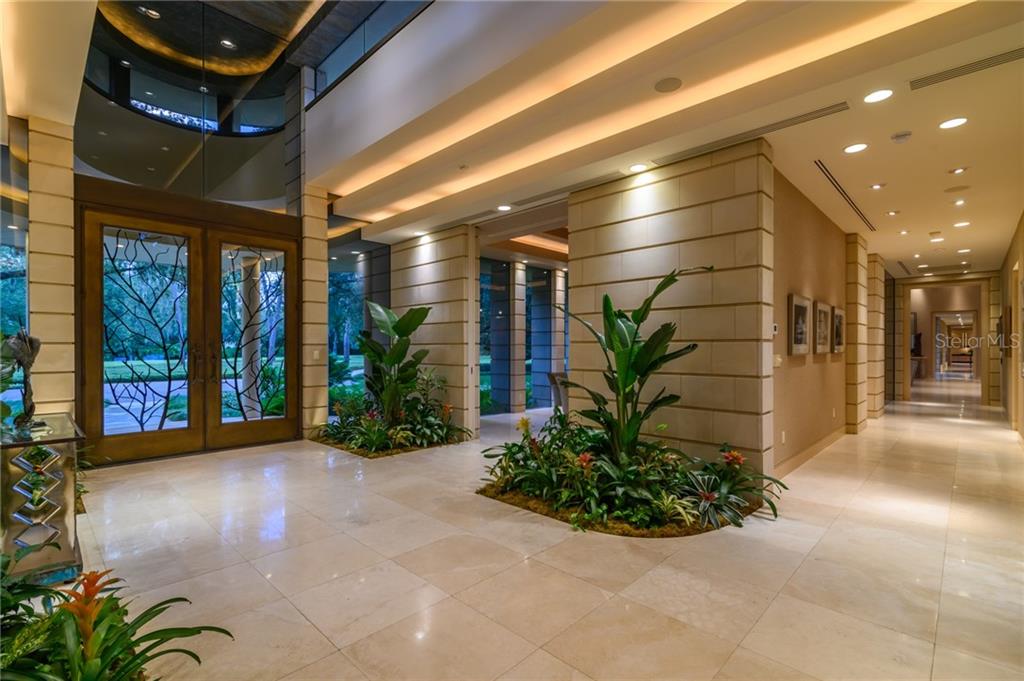 =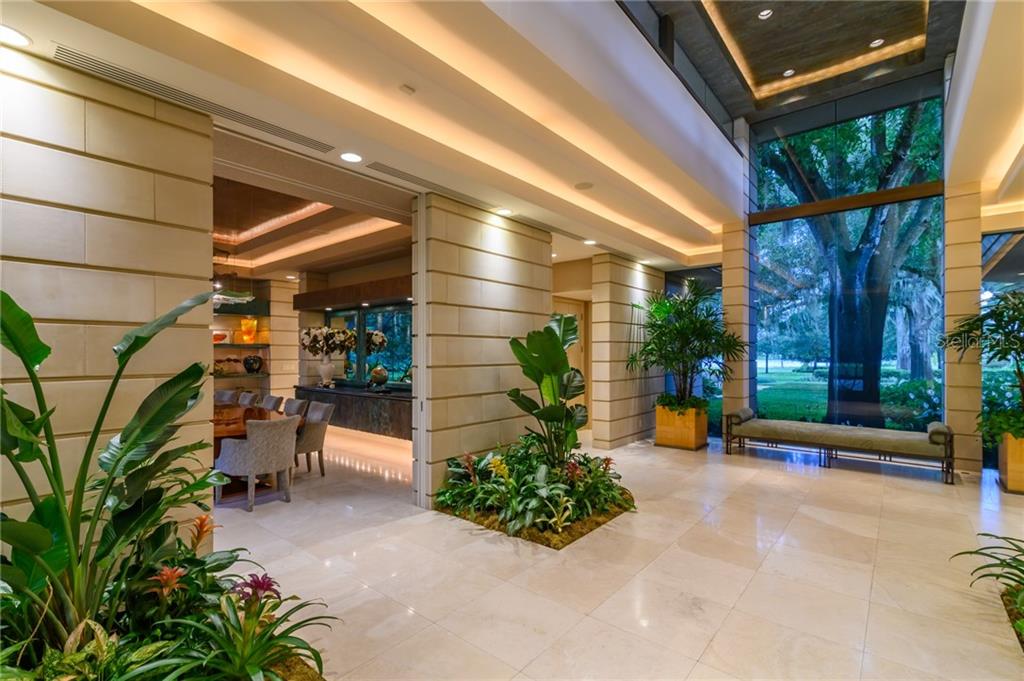 =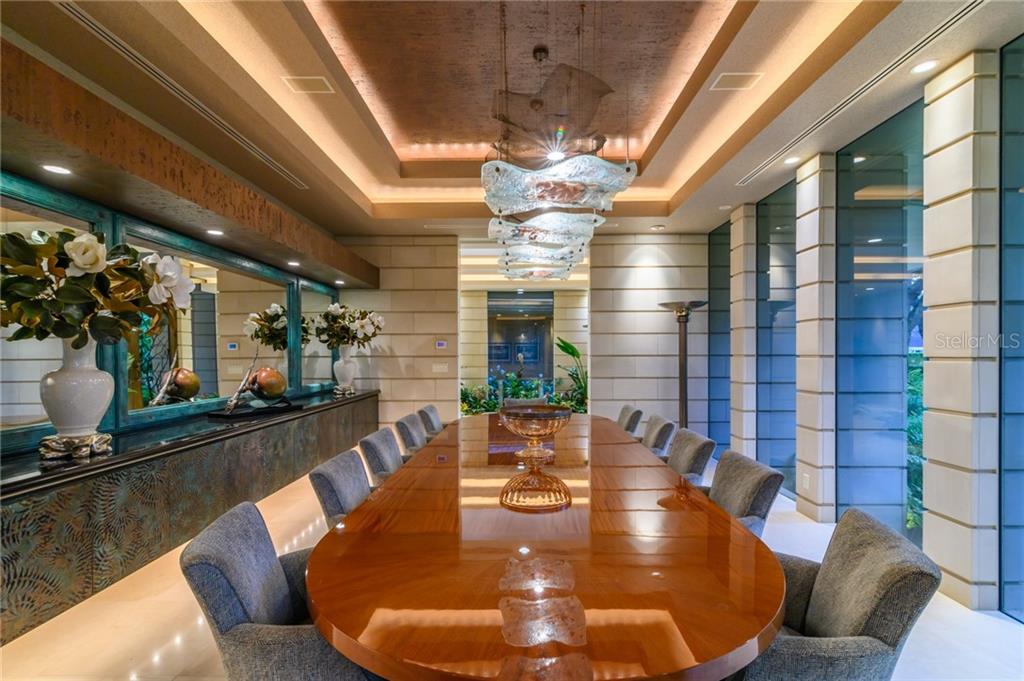 Dining room with custom fixture designed in California.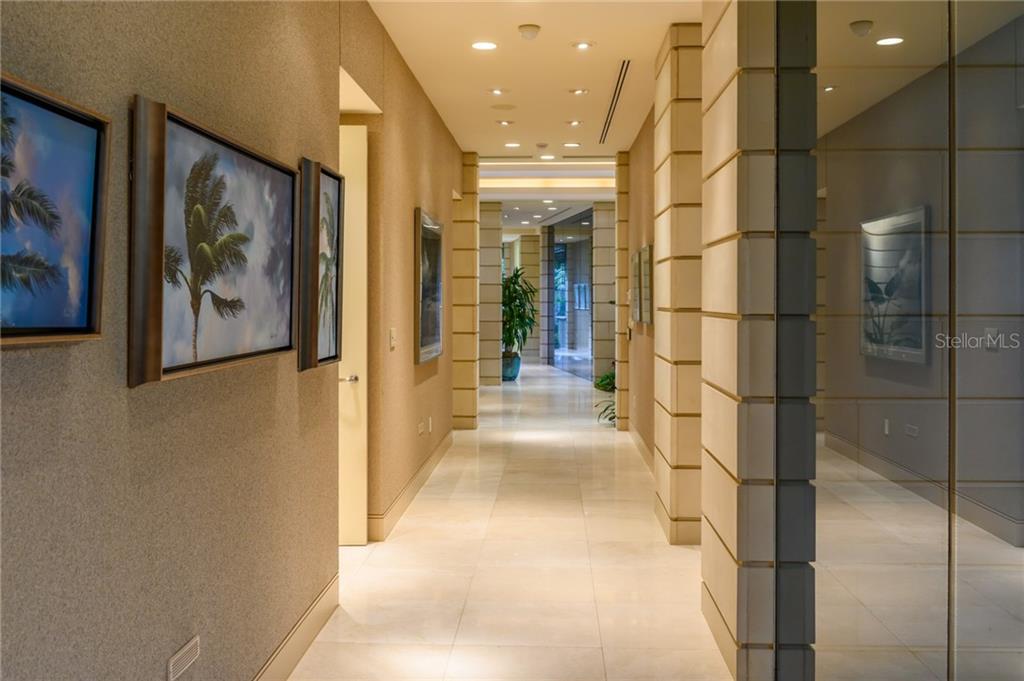 Walkway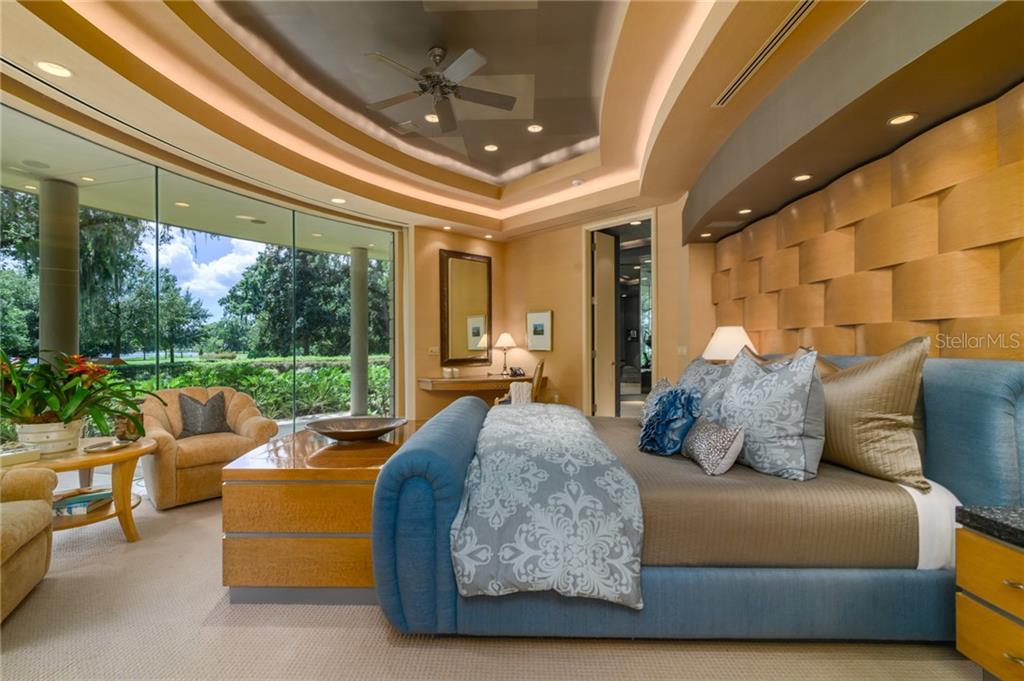 Master bedroom with curved glass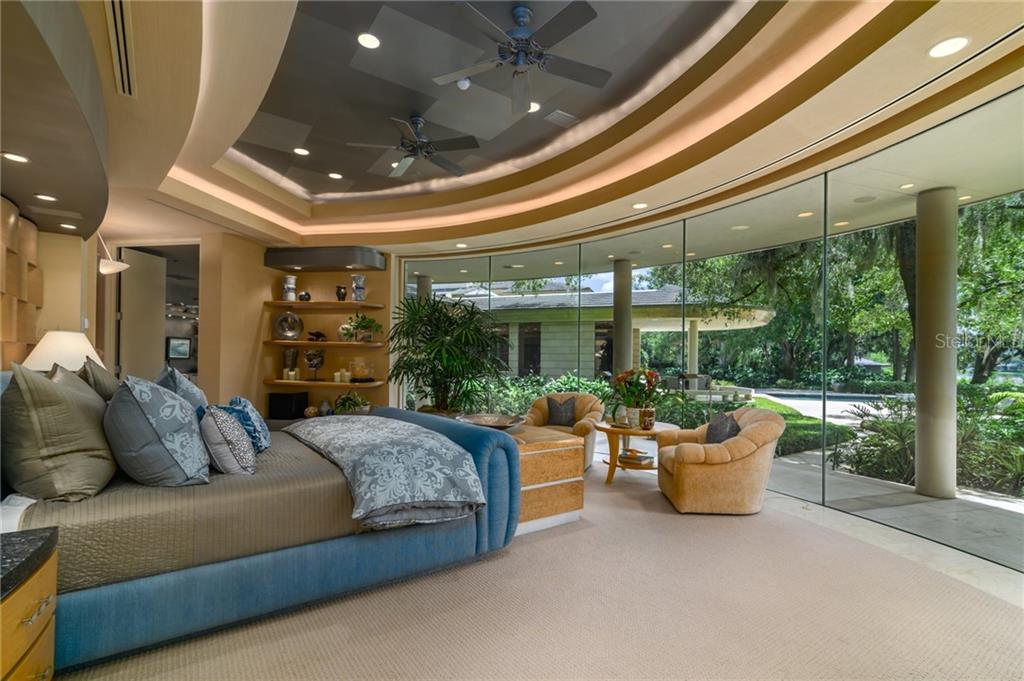 Master bedroom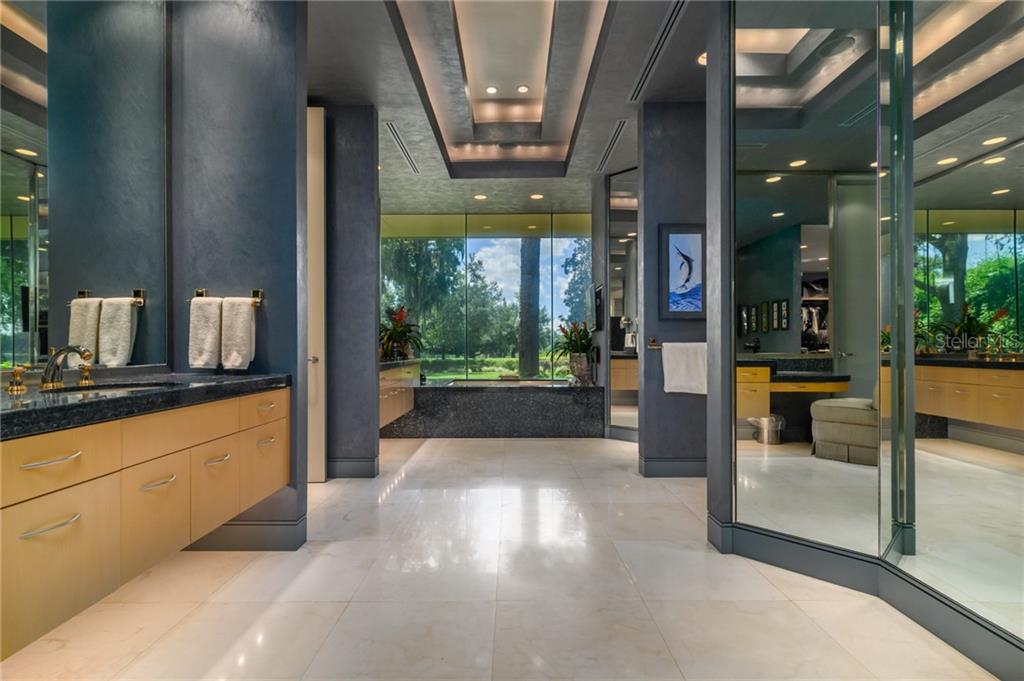 Master Bathroom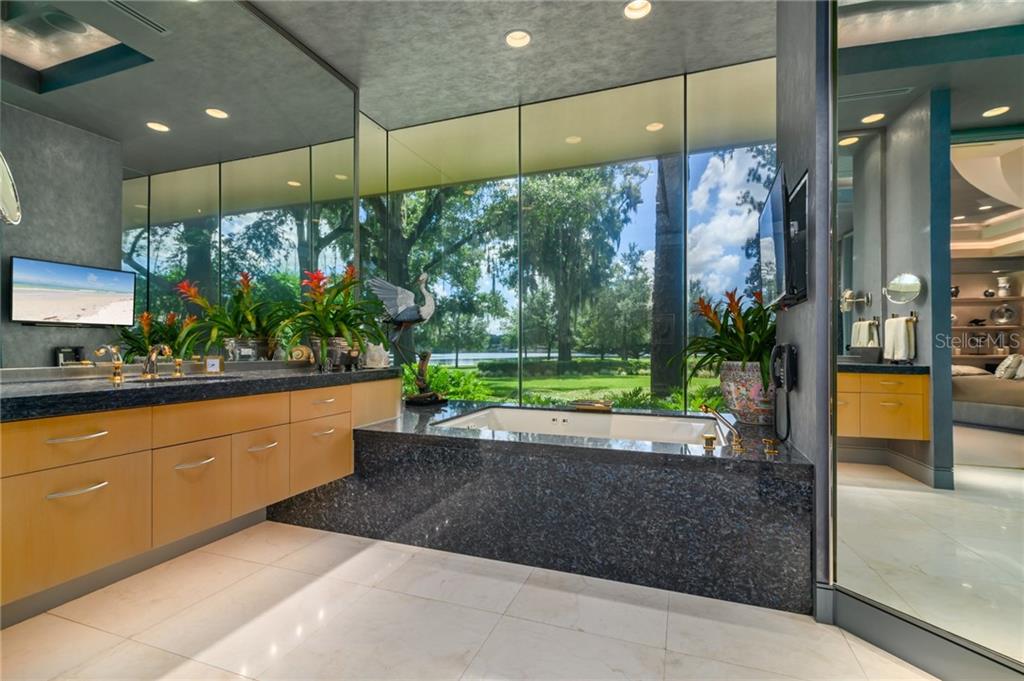 Master bathroom tub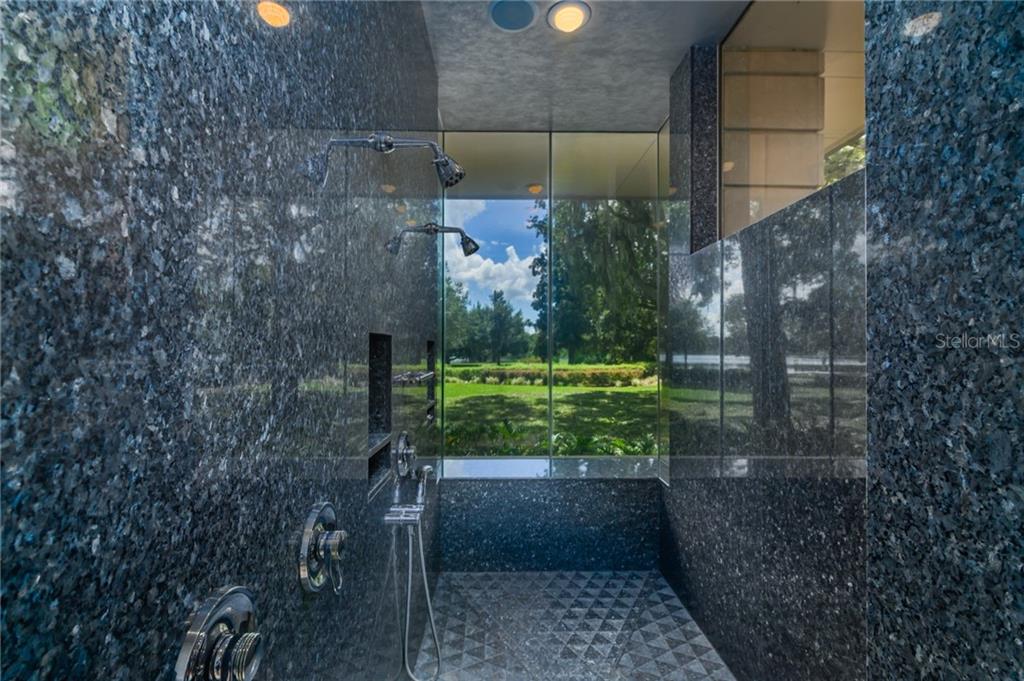 Master bathroom shower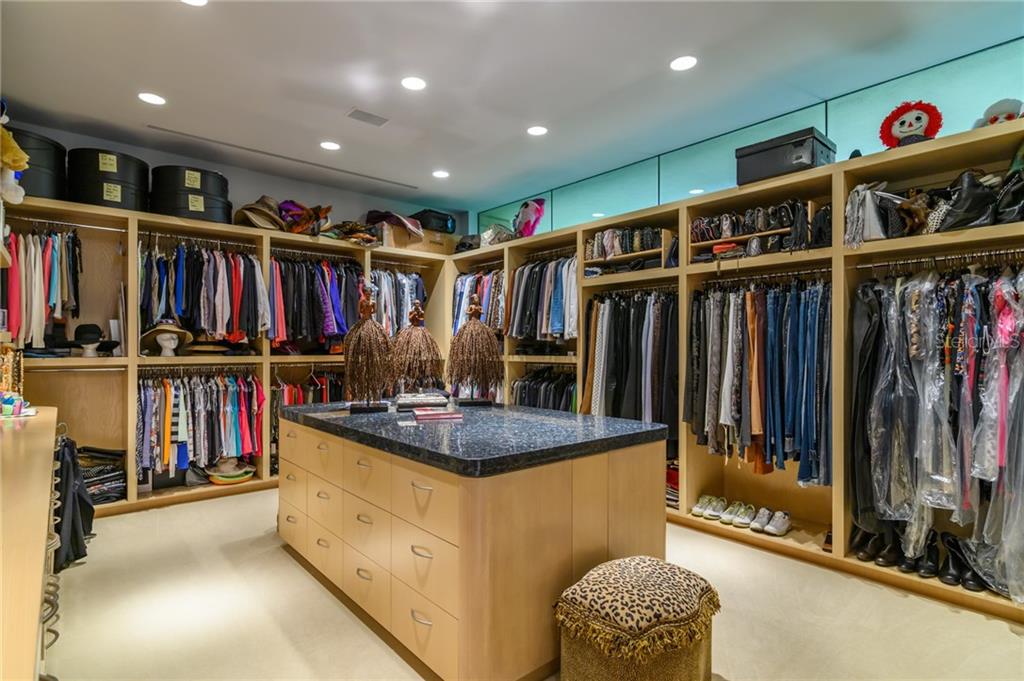 Master closet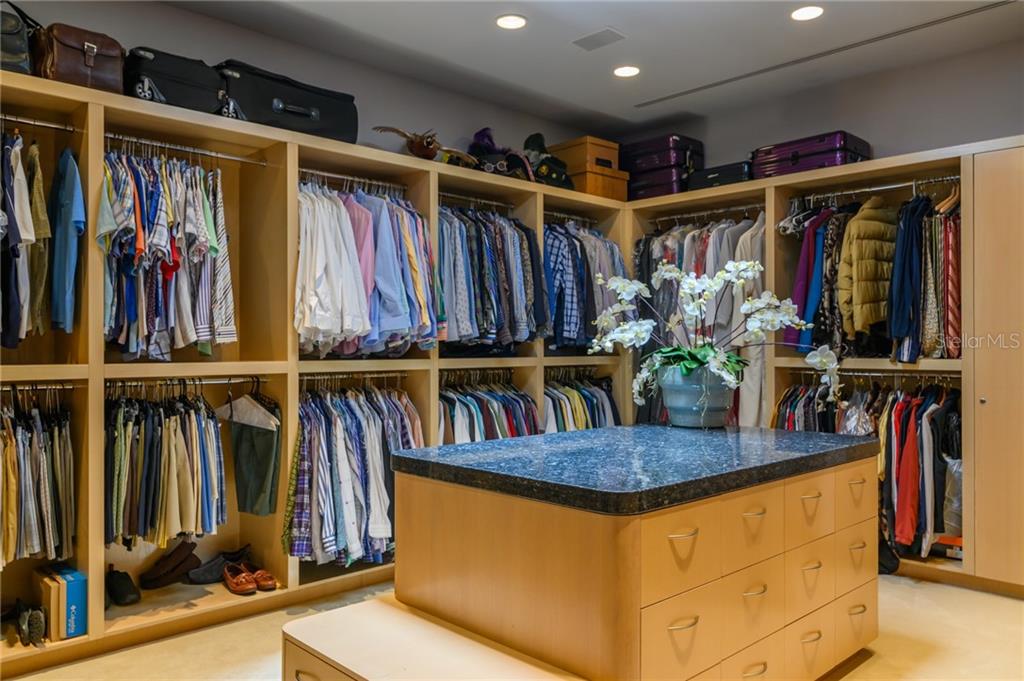 Master closet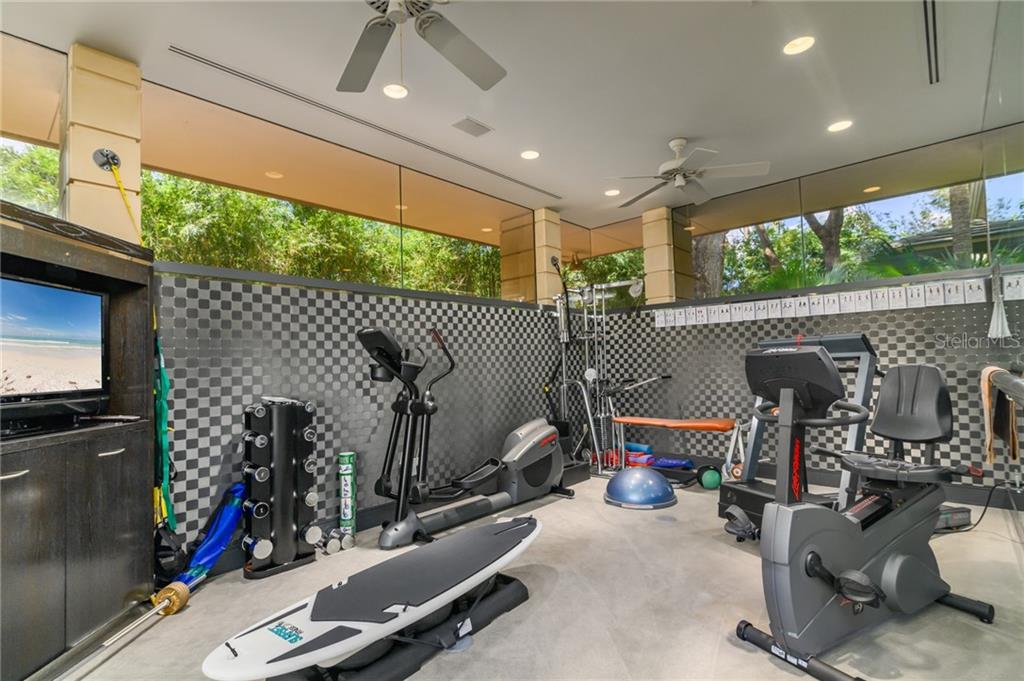 Exercise room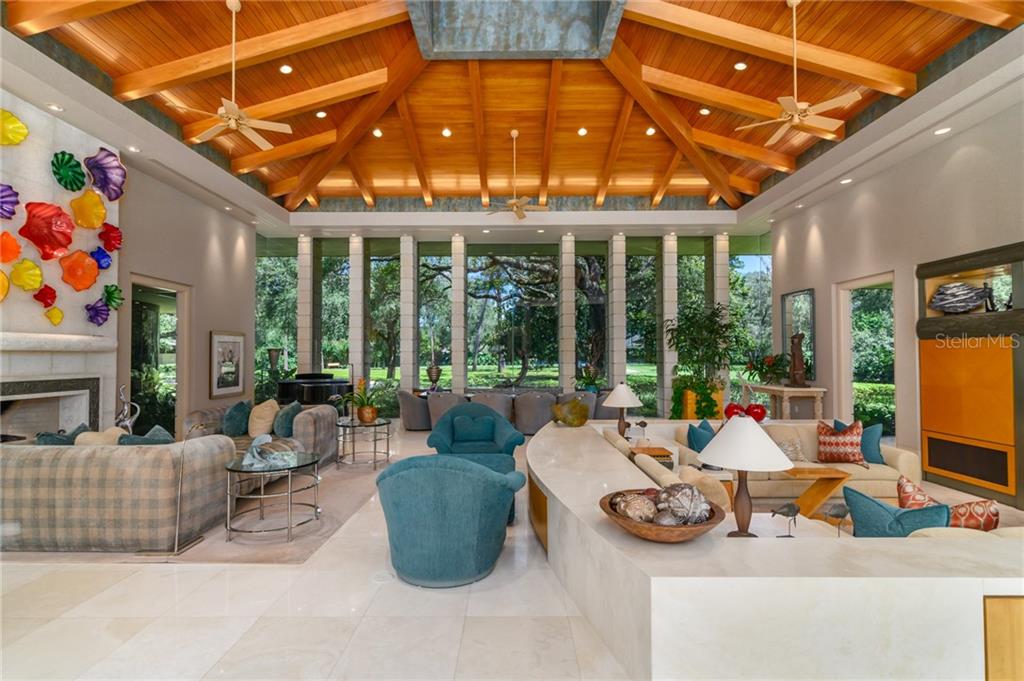 Great room with 27 foot ceilings
Custom sculpture showcased in great room's ceiling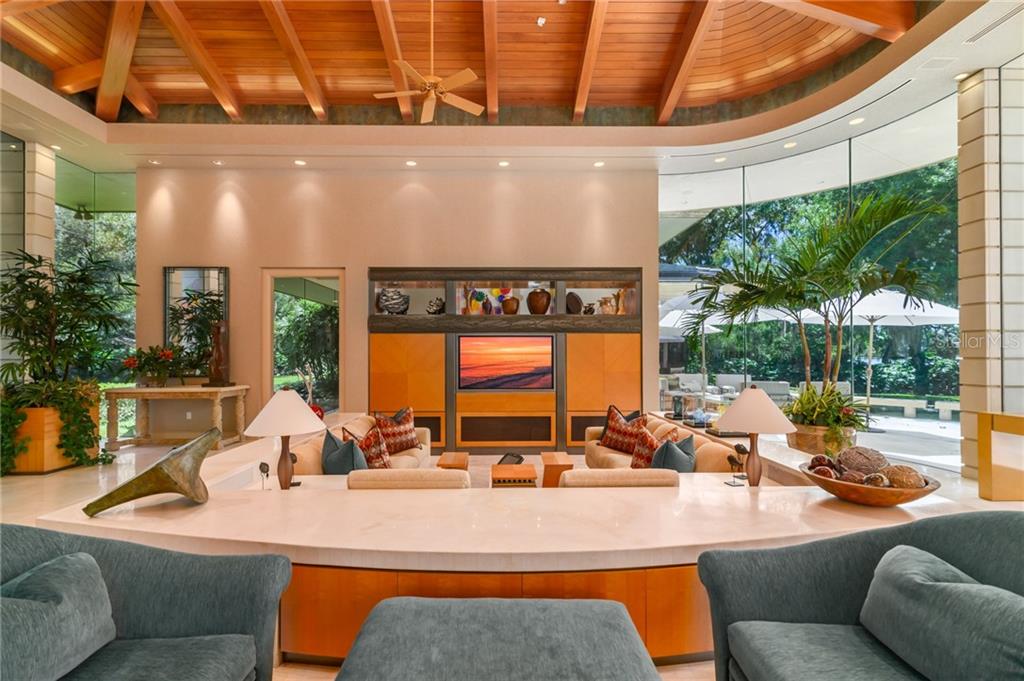 Sunken living space in great room.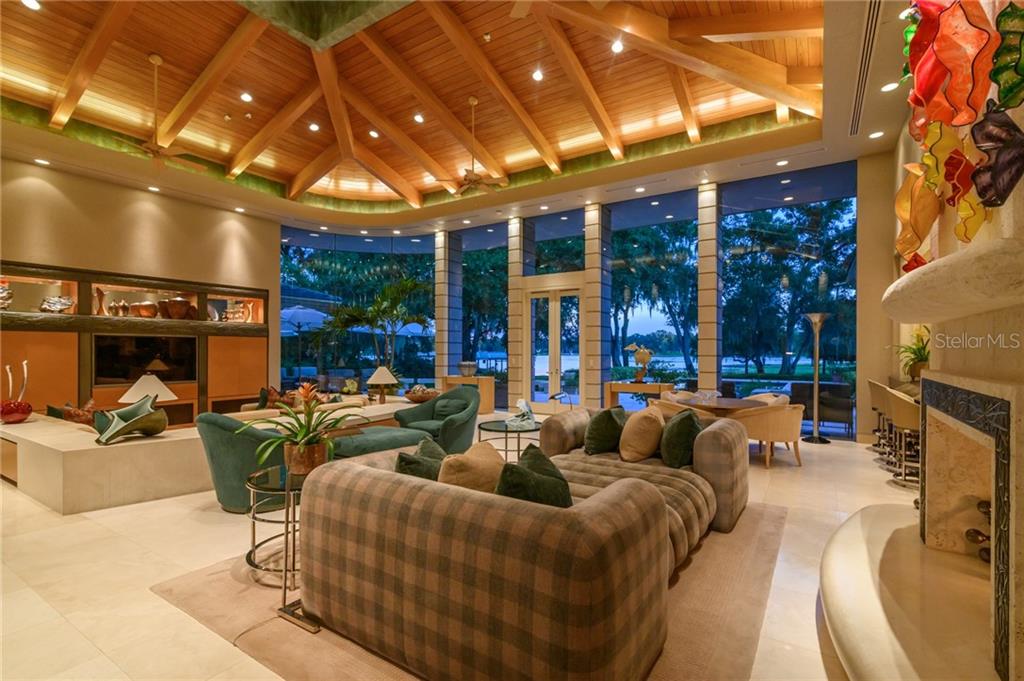 Great room during twilight hours.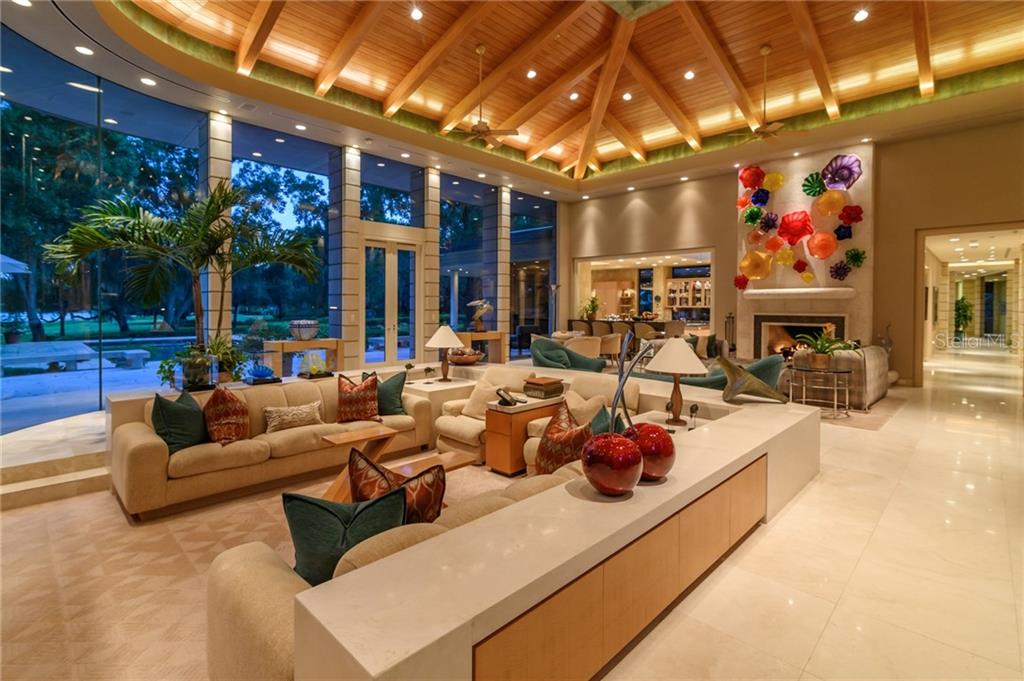 =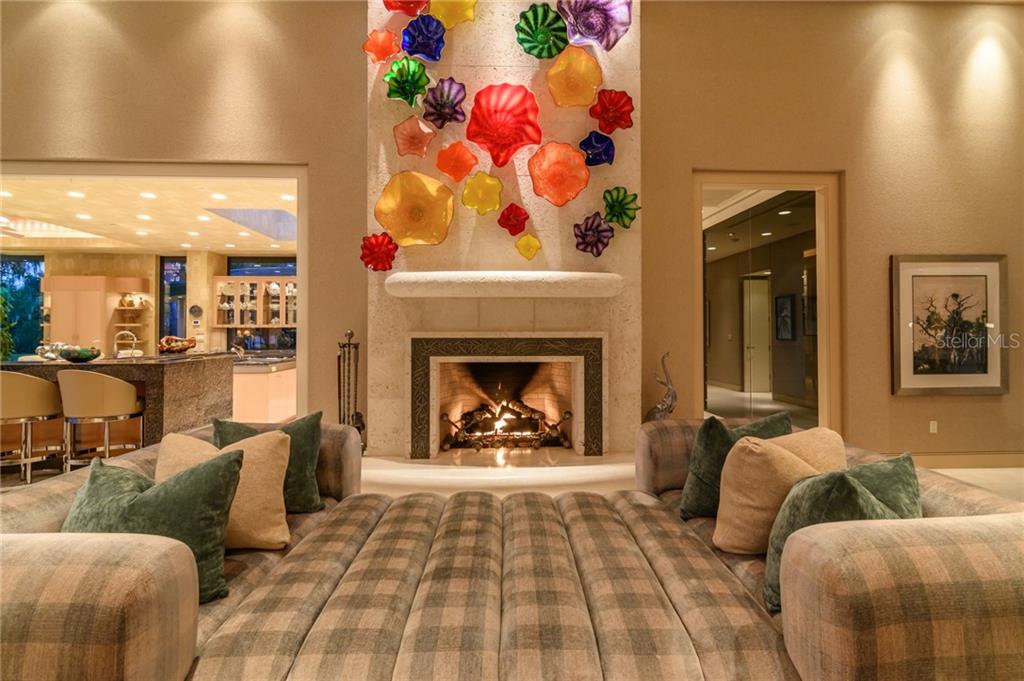 Great room gas fireplace at twilight.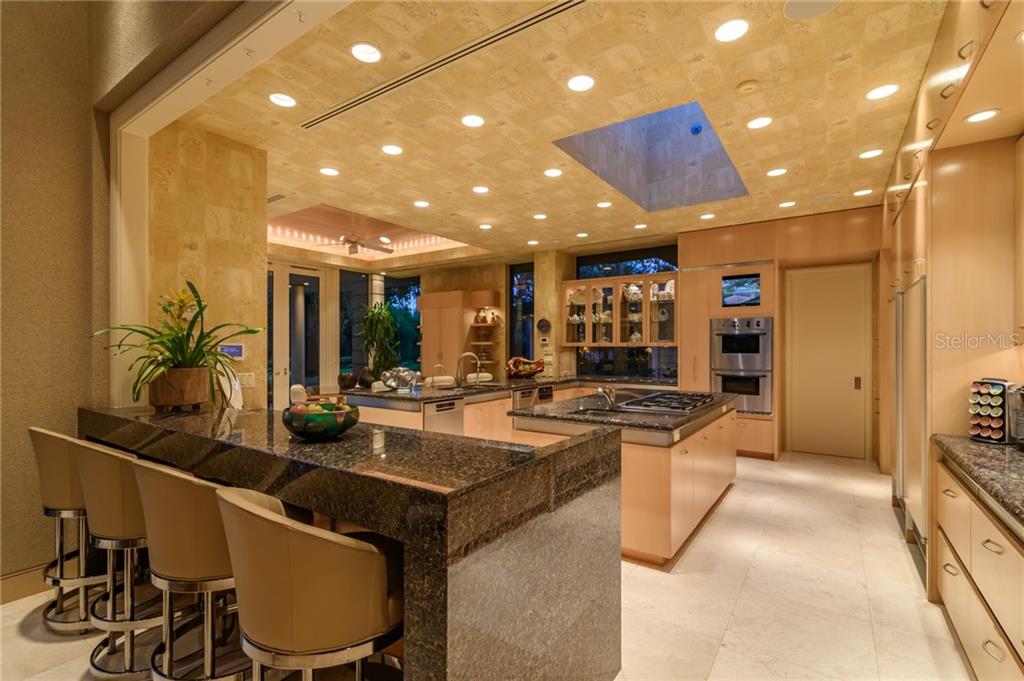 Kitchen with see-through cabinetry.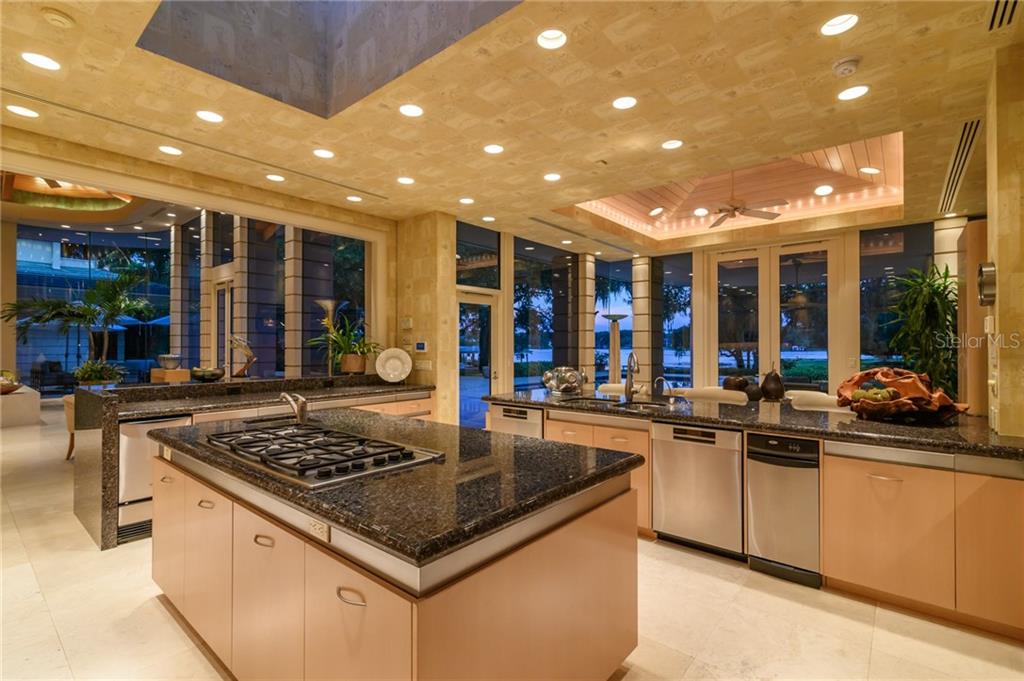 Kitchen with gas stove, duel dishwashers, and corner glass windows.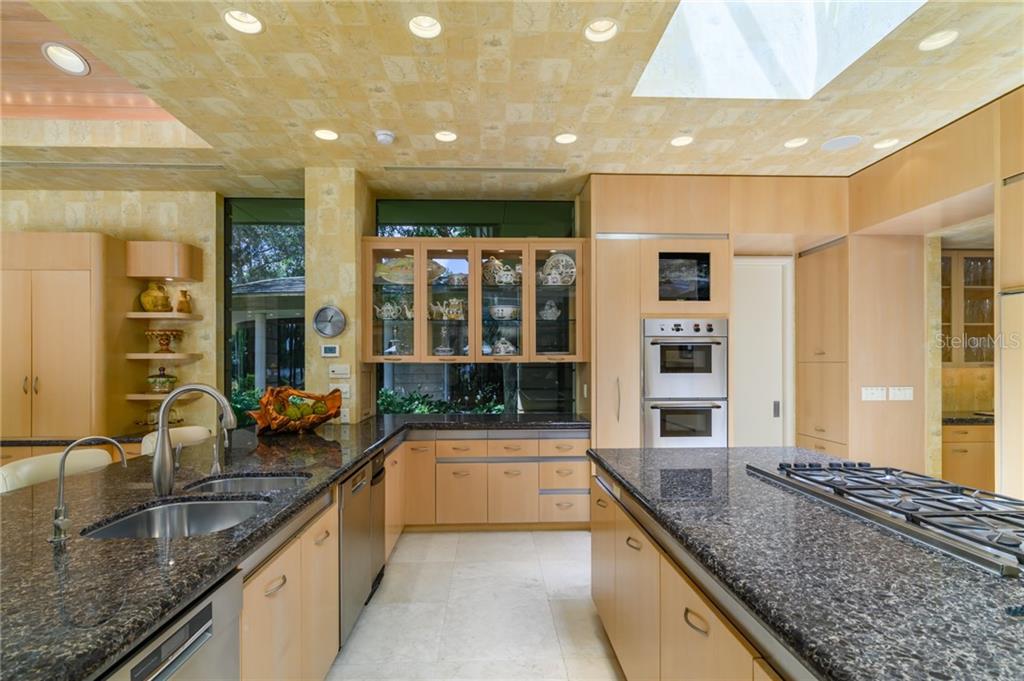 =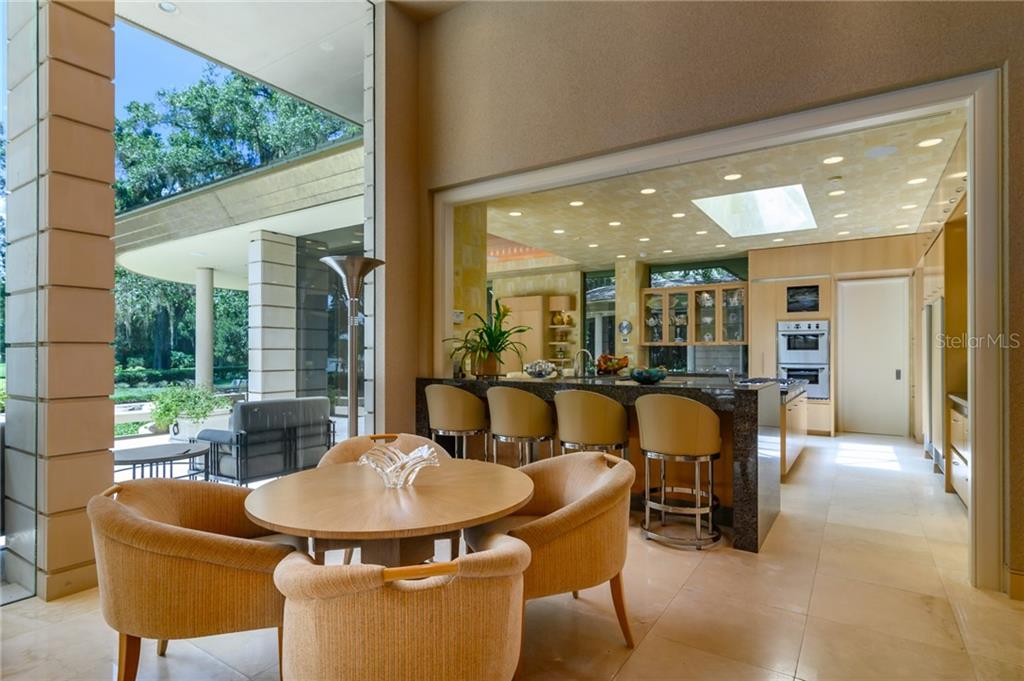 Breakfast nook
Pool looking out to the lake.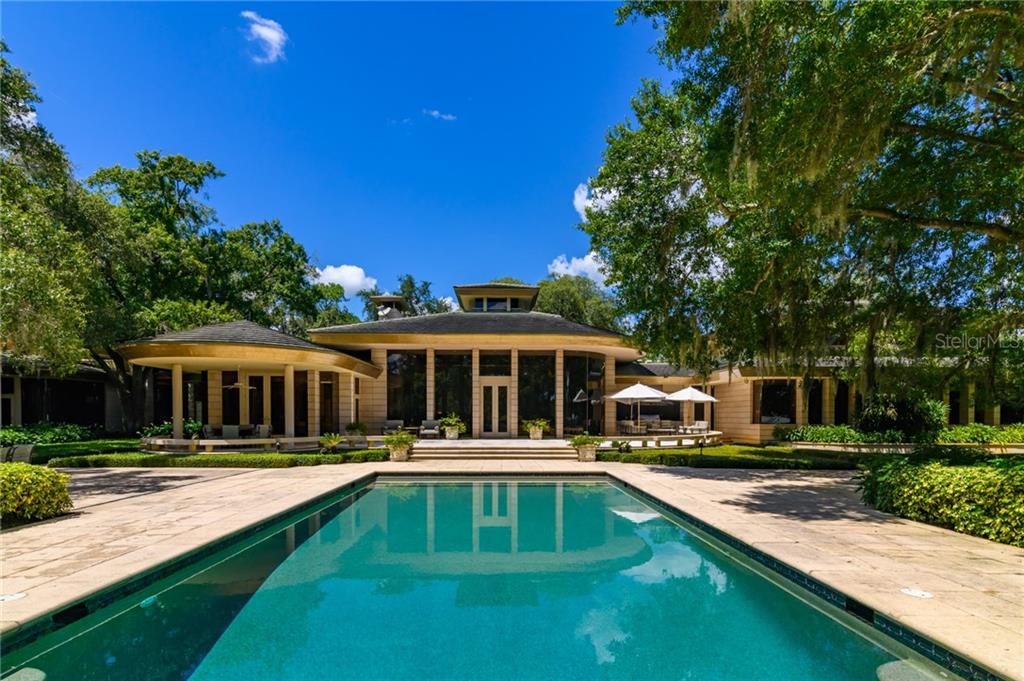 =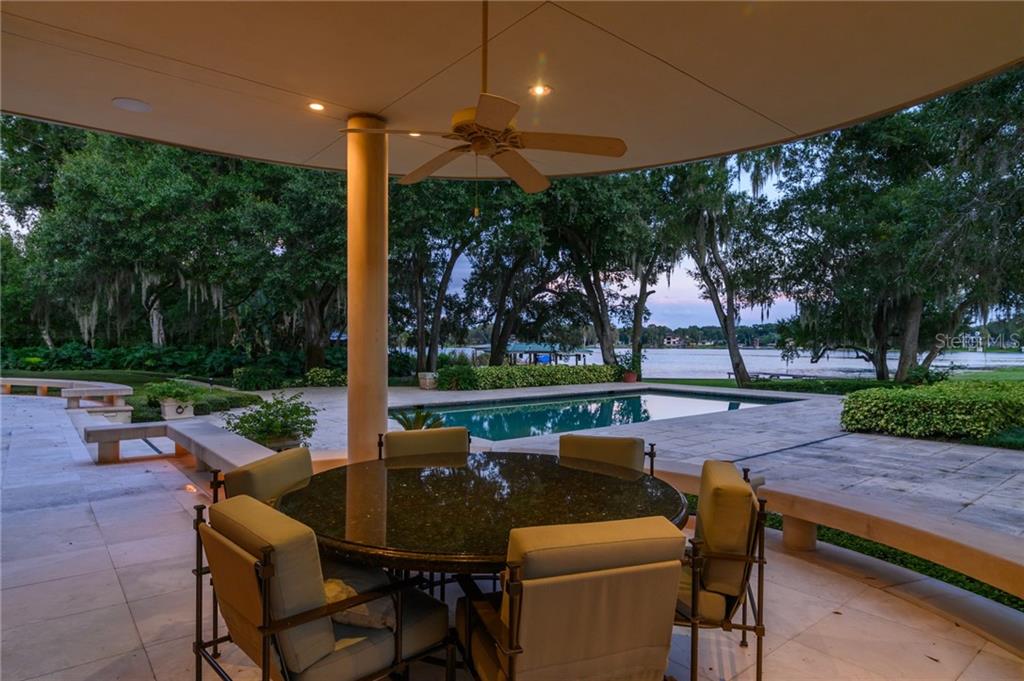 covered patio space for entertaining and relaxing outside.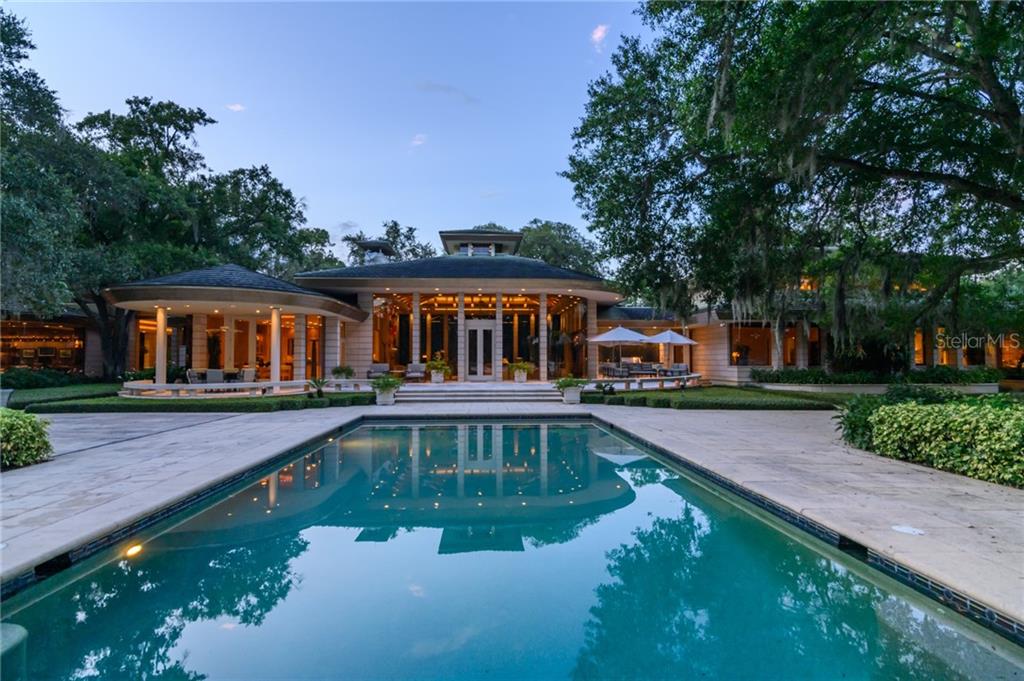 Rear exterior at twilight.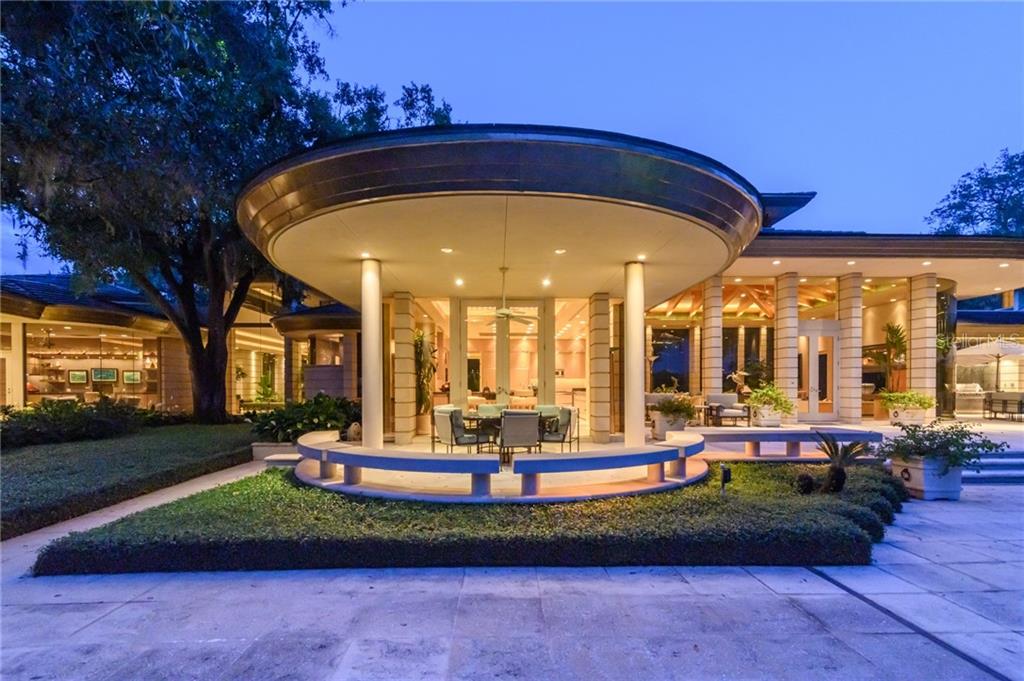 Rear art deco accent and covered patio area.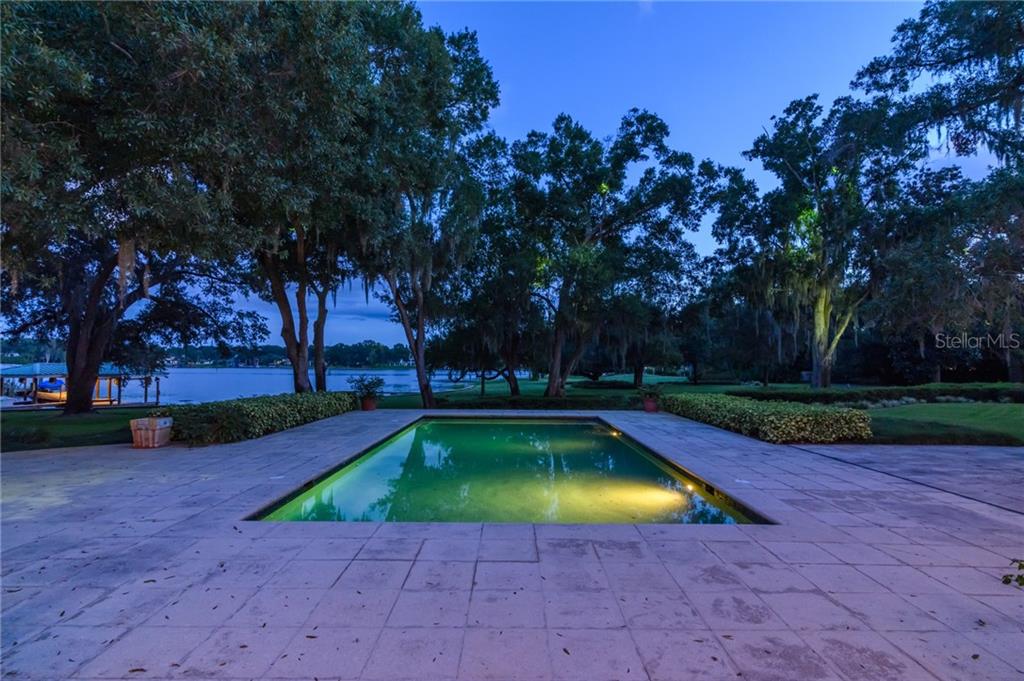 Pool area at twilight.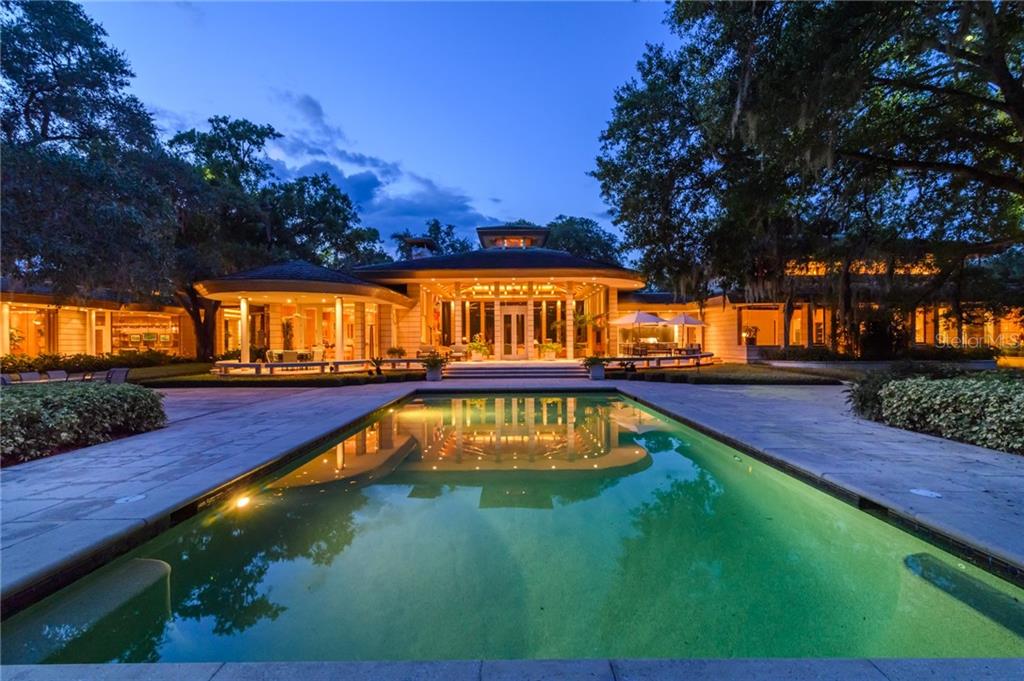 Reflective pool at twilight.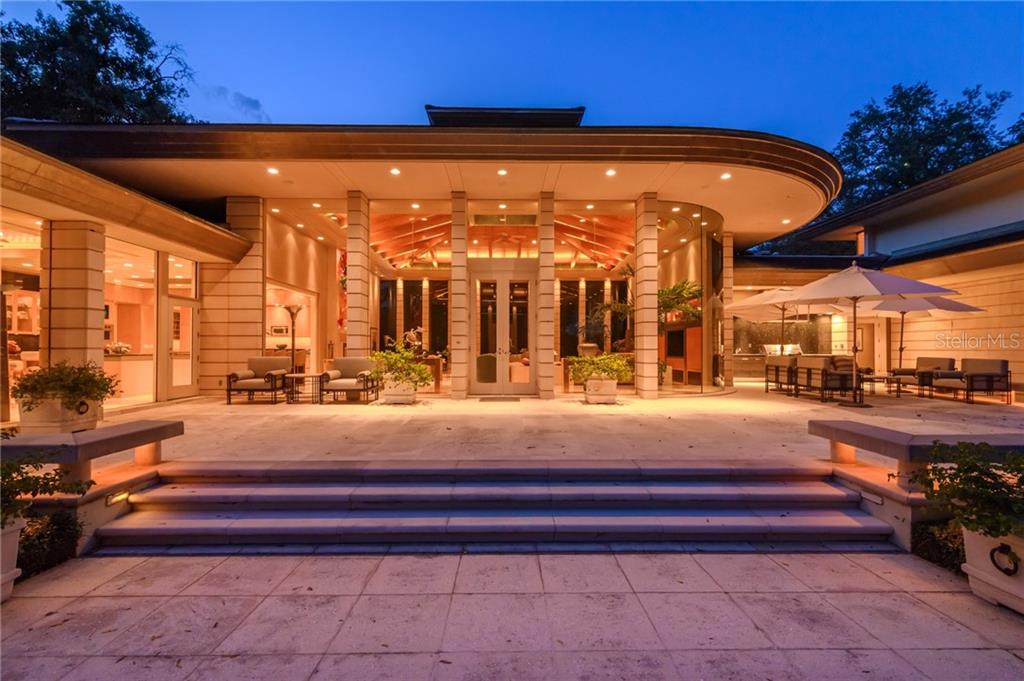 =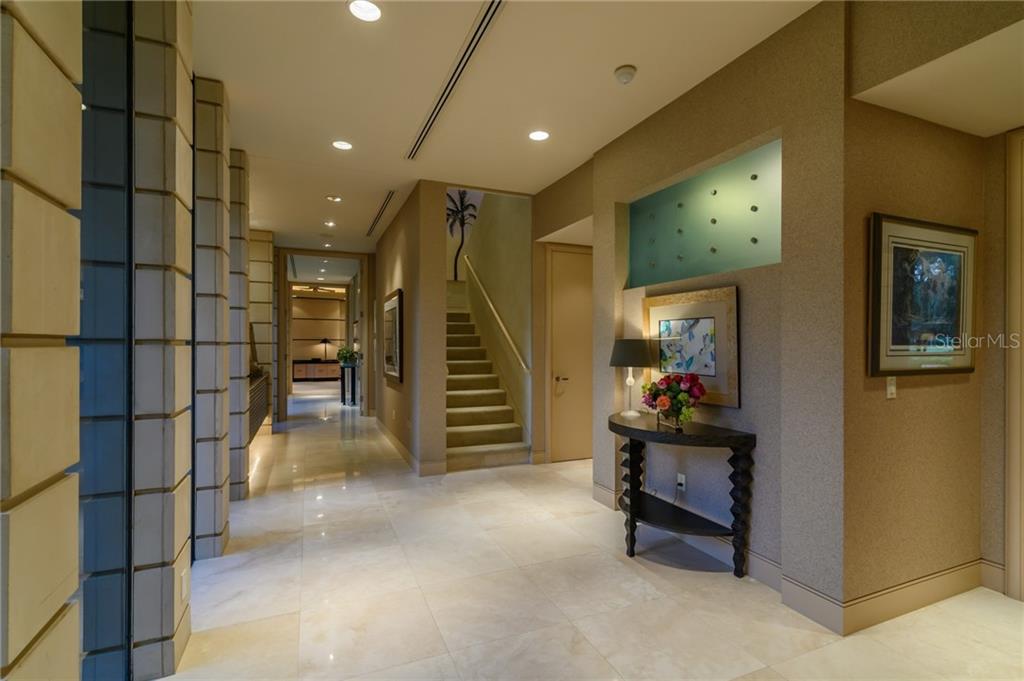 =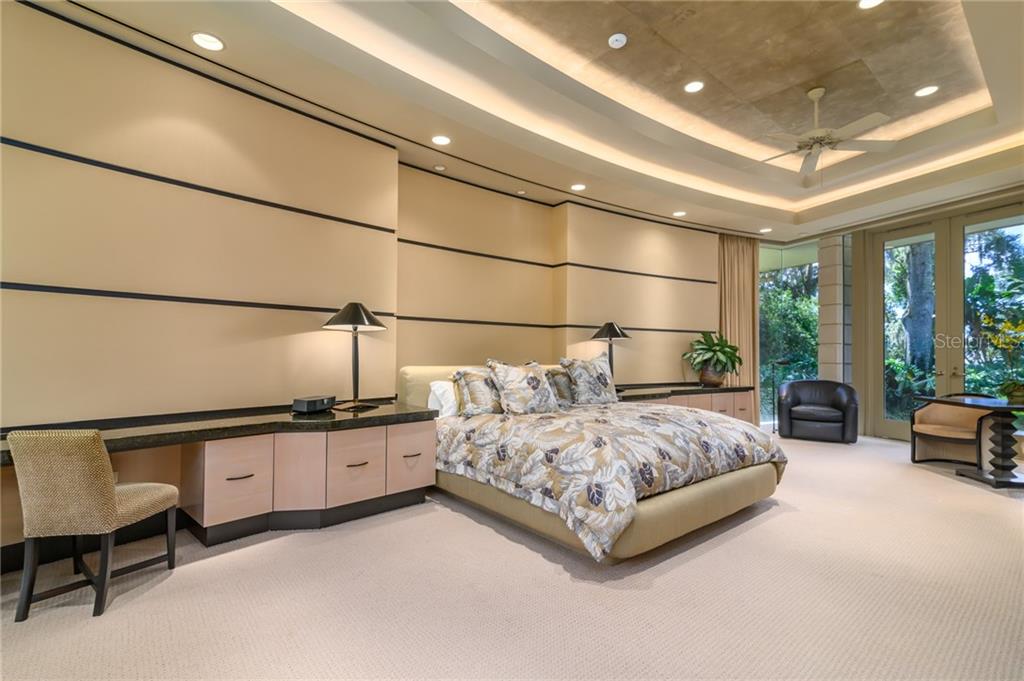 Bedroom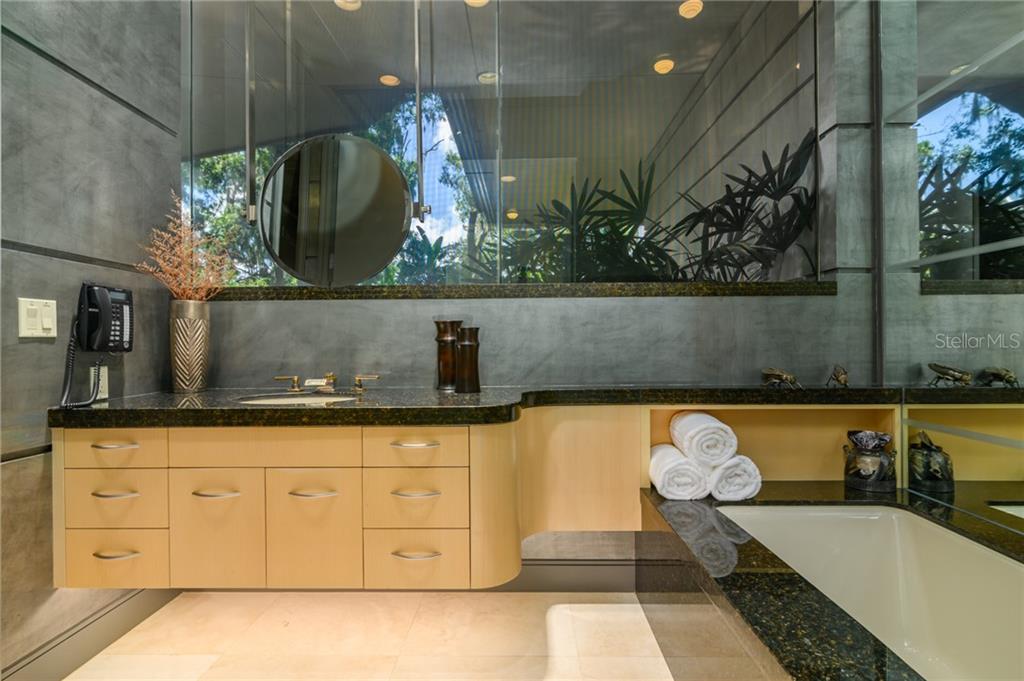 =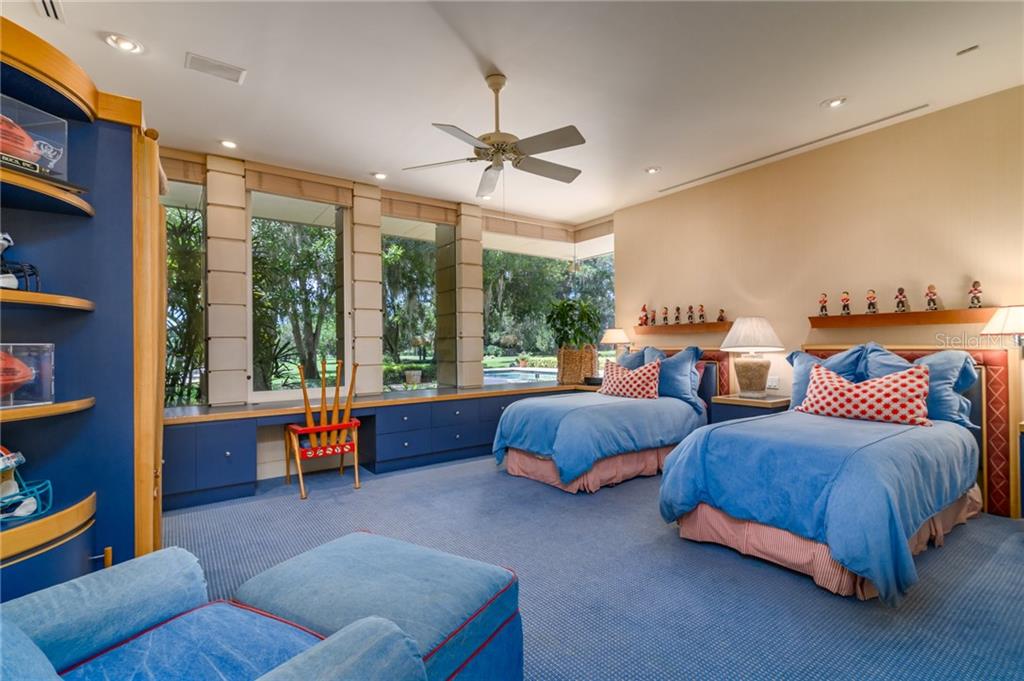 Bedroom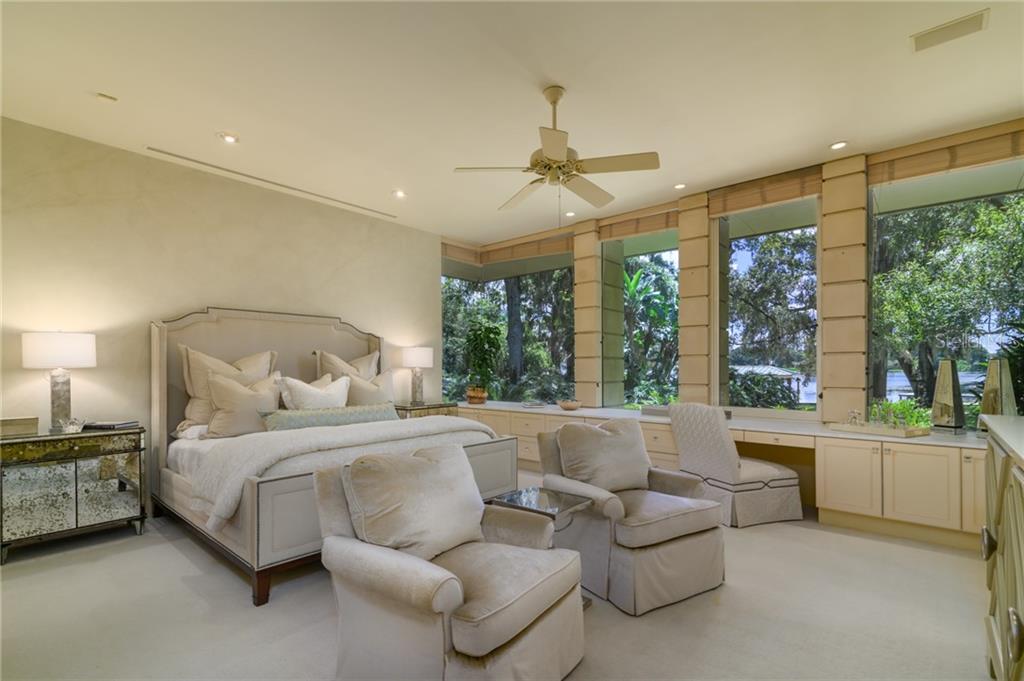 Bedroom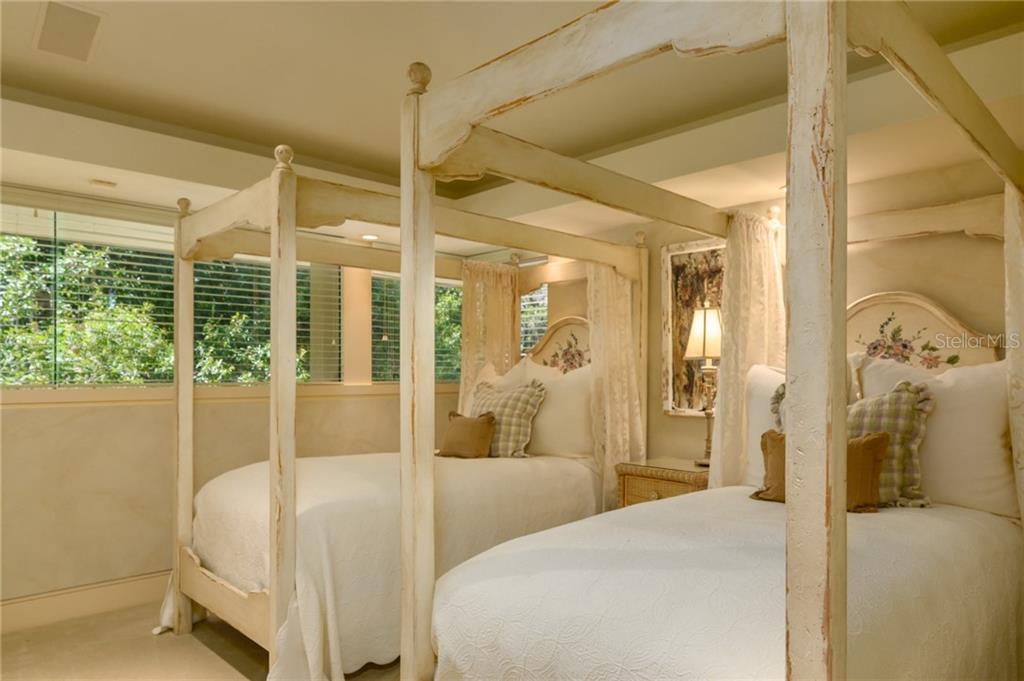 Bedroom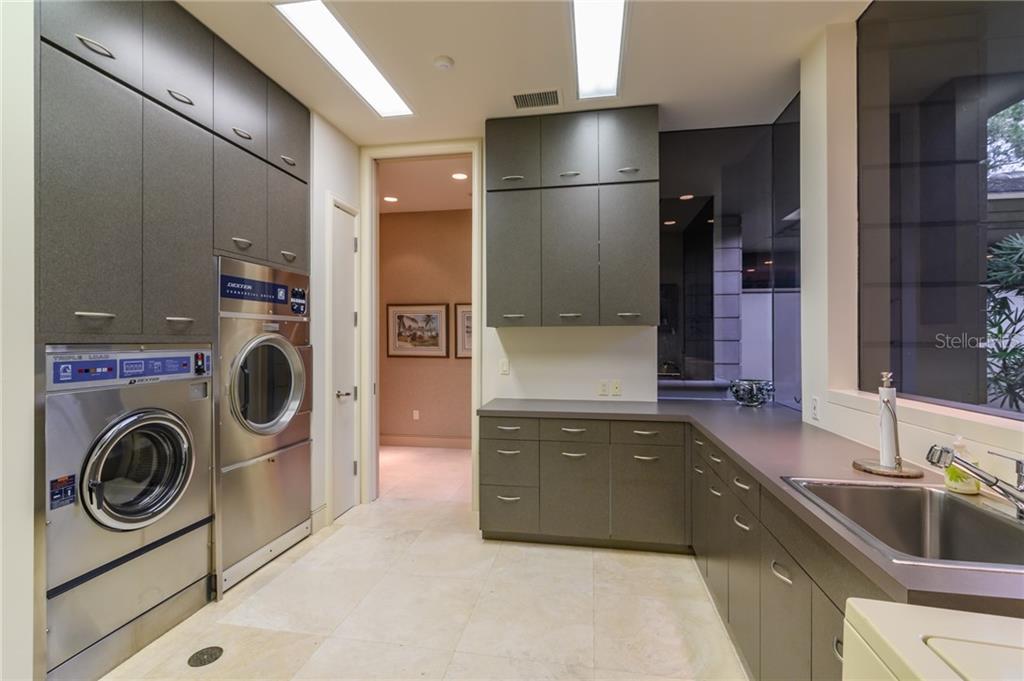 Laundry room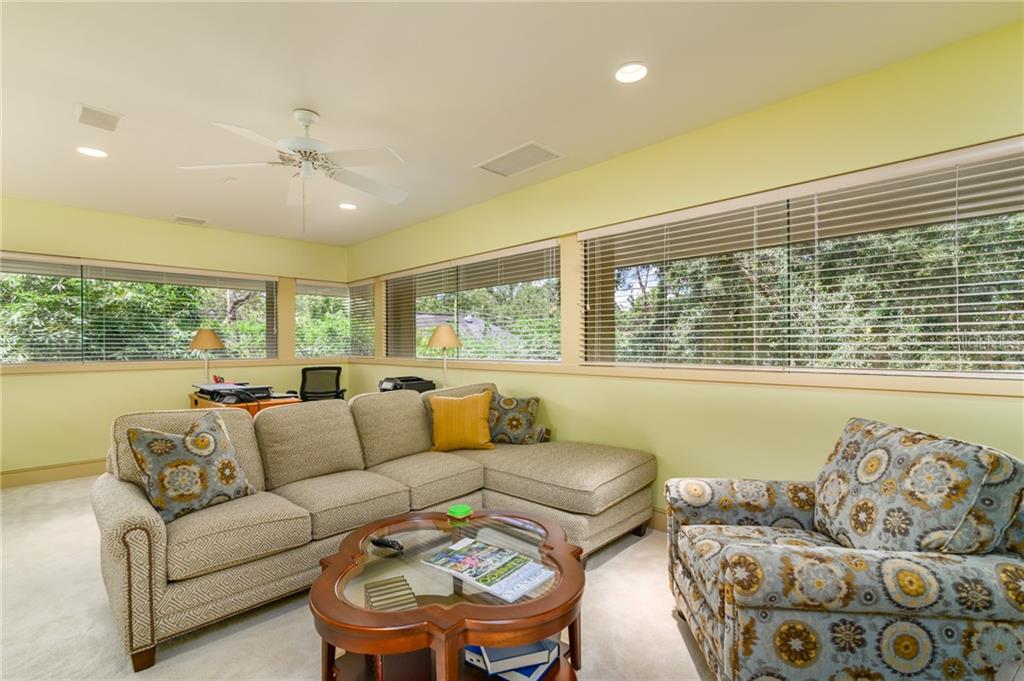 =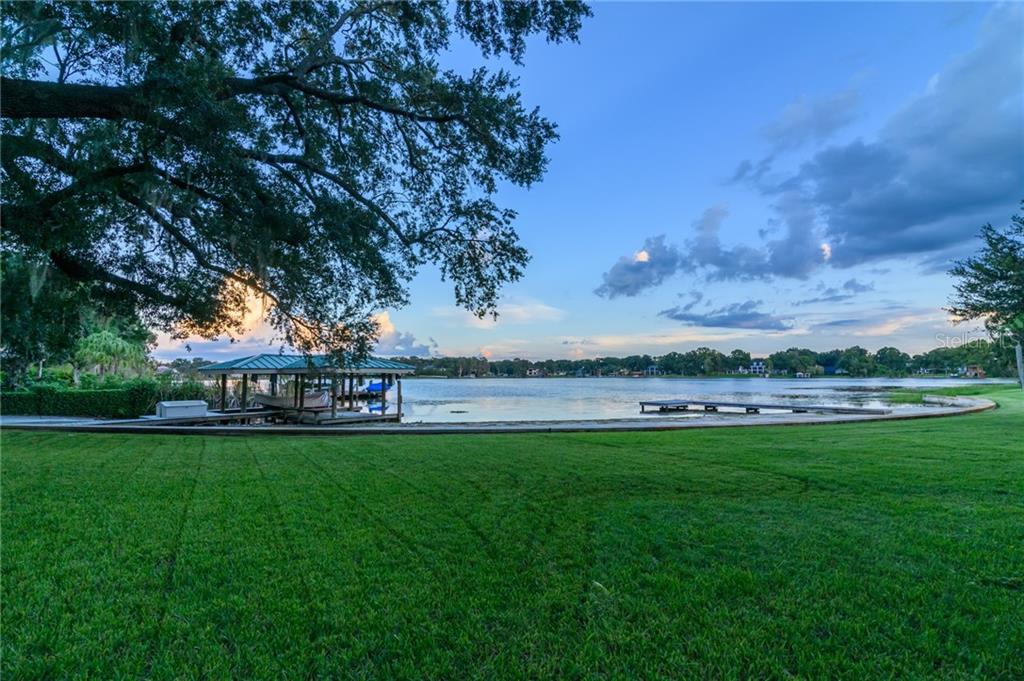 =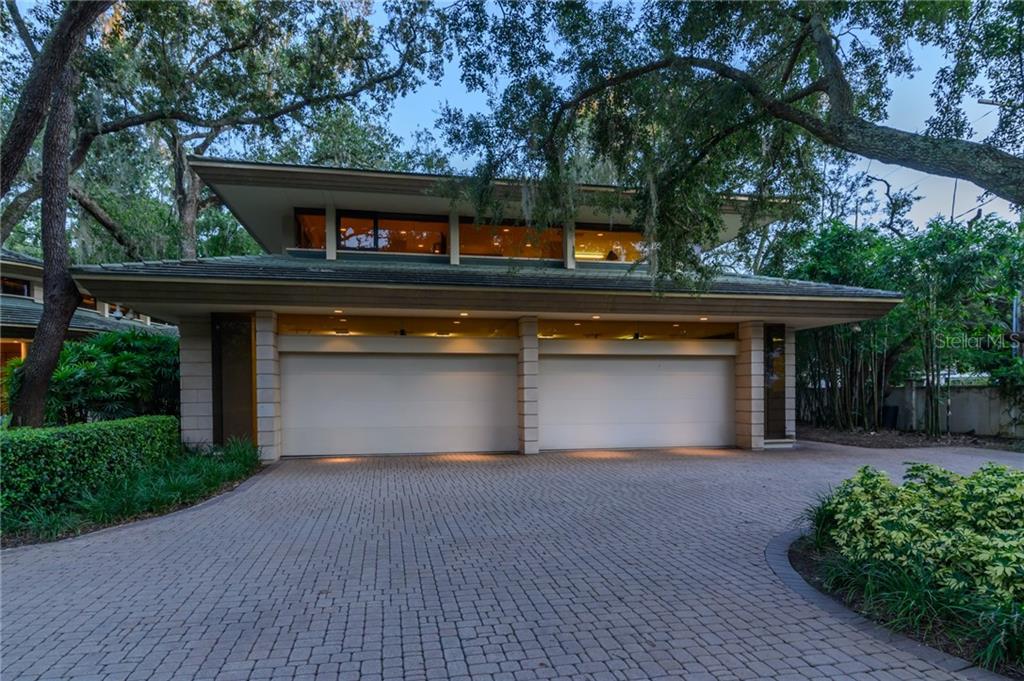 5 car garage with tandom space.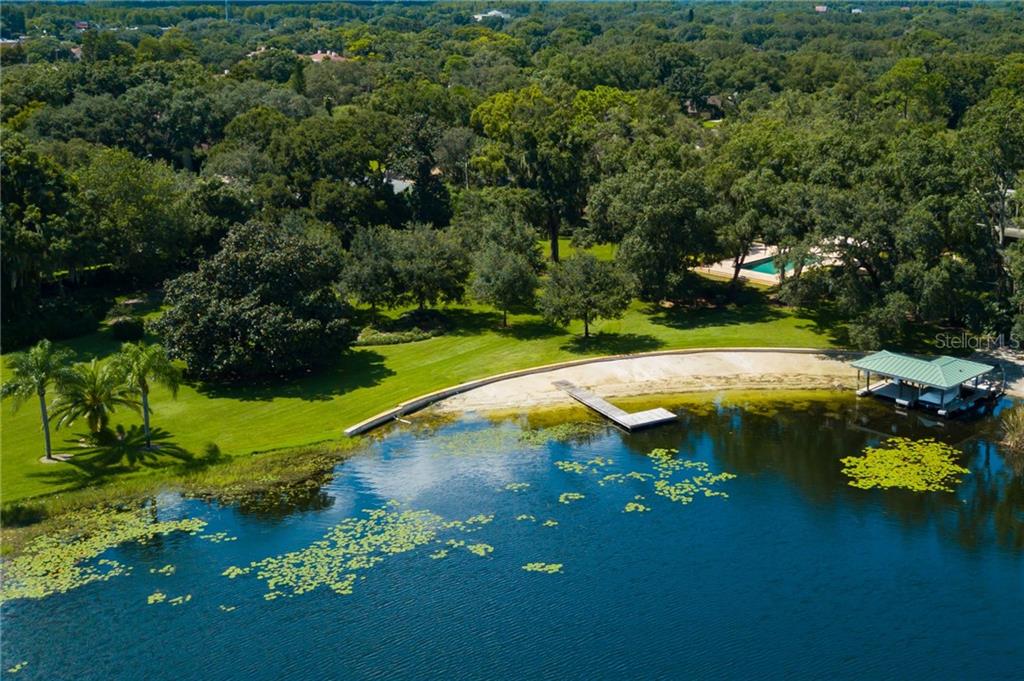 Boathouse, and private beach.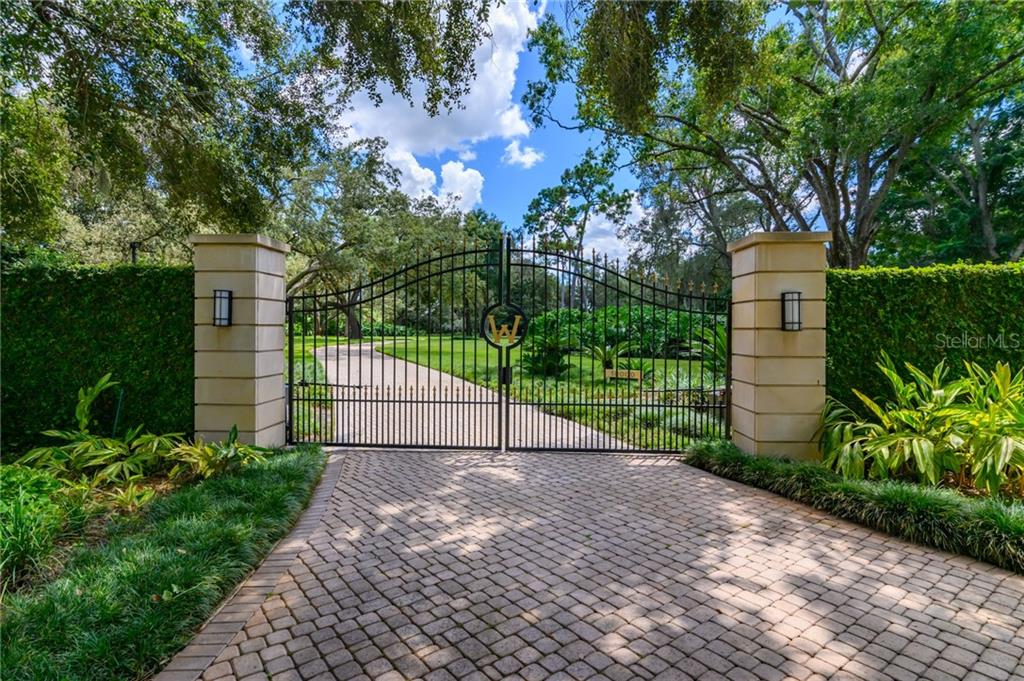 Gated entryway with security camera.